Explore the natural wonder of the beautiful Pacific Northwest right here in our own backyard. Explorer West's Outdoor Education summe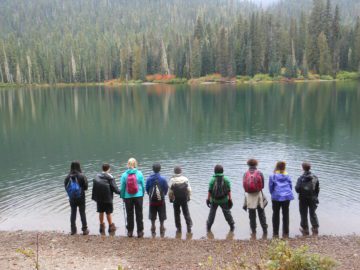 r camp program is now open for registration.
Each day we travel around Puget Sound exploring different parks and natural areas while doing various activities. Highlights include marine biology and pooling at Discovery Park, bird watching at Seward Park, hiking at Cougar Mountain, blueberry picking at Mercer Slough and more. We'll be using photography, geocaching, art and journaling as we explore our amazing natural resources.
Day Camp: June 19 – June 23: 9am to 3pm; $275 for one week (limited financial aid available)
Overnight Camp: June 15 and 16; $99
Registrations are taken on a first come, first serve basis. Once you register, please wait for confirmation that you are enrolled before making any payments.