Notice to alumni: We are planning some exciting alumni events in the coming months. Please email or call Claudia Rose to be sure the school has your updated contact information.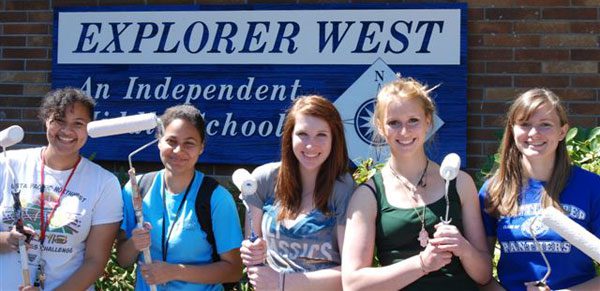 After three years at Explorer West Middle School, our graduates continue to thrive in high schools and higher education institutions locally and around the globe. After their educational pursuits, our graduates have started successful careers in a variety of fields.
Our alumni students and parents stay connected to Explorer West as volunteer Board of Trustee or committee members, coaches and mentors. They also support the school financially through fundraising activities such as the Annual Fund and Auction.
Explorer West's dedicated, fabulous, experienced staff nurtures and develops our young children into self-reliant young adults."– Alumni Parent
To view a list of where Explorer West Alumni continued their educational pursuits: